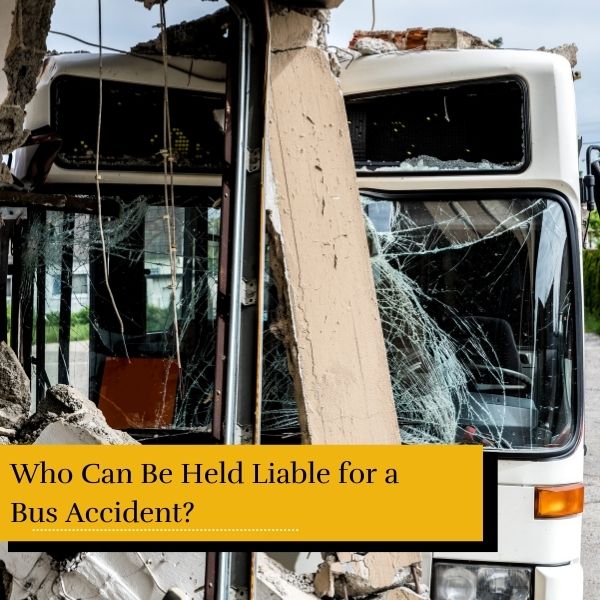 Buses are a part of everyday life for many New Yorkers. In fact, the MTA alone collects more than a million fares every weekday. However, with all the MTA buses, intercity buses, school buses, shuttles, and other similar vehicles on packed city streets and highways, accidents are practically inevitable.
If you were injured in a bus accident in New York, you could be entitled to money to offset your expenses and personal losses. An experienced New York bus accident attorney can gather evidence from the accident, identify who can be held liable, and determine all available sources of compensation.
Below, we'll discuss liability in New York bus accidents, common causes of bus accidents, and how to pursue compensation if you are injured.
Why Are Bus Accidents So Dangerous?
Even though bus accidents are less common than car accidents, they have the potential to be far more destructive, for a few specific reasons. First, buses are significantly larger than most passenger vehicles. A bus that is loaded with passengers and cargo can weigh 15 tons. As a result, buses also have an incredible amount of force. When a bus is involved in a collision, it can cause devastating injuries and significant property damage, even at relatively low speed.
While motorists are required to use seat belts, bus passengers generally aren't. Without seat restraints, bus passengers are more likely to be thrown around in the course of a collision, increasing the risk of injury. Buses also tend to have a high center of gravity, which makes them more prone to rollover accidents. Bus passengers can be seriously injured if a bus flips over, especially if they aren't wearing seat belts.
Types of Buses in New York
There are many different types of buses in the New York area, including:
School buses – Thousands of school buses take students to and from school each day in New York City.
MTA buses – Operated by the Metropolitan Transportation Authority, thousands of MTA buses transport millions of New Yorkers around the city each day.
Private buses – Private buses operated by companies like Megabus, Peter Pan, Hampton Jitney, and Greyhound.
Tour buses – Tourist buses are commonly used by non-locals exploring New York City. Many of these buses have two decks, with an open-air top deck.
Other common types of buses in New York include airport shuttles and charter buses. If you are injured in a bus accident in New York City, the type of bus involved will have significant implications for your claim or lawsuit.
Who is Liable for a Bus Accident in New York?
One reason why bus accidents are more complicated than the average car accident is because determining liability can be quite a challenge, especially without legal assistance. In some cases, more than one party may be responsible for an accident, further complicating the issue of liability.
Below, we have listed some of the potentially liable parties after a bus accident in New York:
Bus drivers – Bus drivers have a duty of care to prevent their passengers from being harmed while they are in transit. When a bus driver fails to uphold that duty through negligent behavior (such as texting while driving, driving while fatigued, or driving while intoxicated), they can be held liable for their misconduct.
Bus companies – If you were seriously injured in an accident involving a private bus, the bus company could also potentially be responsible for compensating you. Bus companies also have a duty of care to properly vet drivers during the hiring process, ensure that drivers receive the training they need to safely perform their jobs, regularly monitor drivers, and conduct regular inspections and maintenance on their fleet. If an investigation reveals that the bus company's negligence contributed to the accident, they could be on the hook for losses you suffered.
Bus manufacturers – Bus manufacturers are responsible for designing and manufacturing mass transit vehicles that are road-safe. If a design or manufacturing defect led to the accident, the bus manufacturer might be liable.
Government entities – If you were seriously injured in an accident involving a city bus, you might be entitled to hold the city liable. However, pursuing a claim against a government entity can be complicated and involves very tight deadlines, so you should consult with an attorney right away.
Third-parties – If another party, such as a motorist or pedestrian, is found to have caused a bus accident, that individual could potentially be held legally responsible for the crash.
Bus accidents can be far more complicated than the typical motor vehicle accident, and you will most likely need the help of a skilled personal injury lawyer to determine liability and seek the compensation you are entitled to.
Statute of Limitations for Bus Accidents in New York
The statute of limitations refers to the amount of time you have to take legal action if you were seriously injured in an accident. However, the statute of limitations may differ based on the person or entity you are bringing a claim against.
If you are bringing a personal injury lawsuit against an individual motorist or a non-government entity, New York state law typically gives you three years to file suit. If you are planning to sue a government entity, such as the MTA, you will need to file notice with the relevant entity within 90 days of the accident. If you are taking legal action against the city, you should contact a New York bus accident attorney as soon as possible to discuss specific deadlines and requirements.
Contact a New York Bus Accident Lawyer Today
Were you injured in a bus accident in New York? If so, contact a seasoned bus accident attorney at Finz & Finz, P.C. today for a free, no-risk case evaluation. Our attorneys have the resources to help you recover damages like medical expenses, lost wages, and non-financial losses including pain and suffering. Call us today at 855-TOP-FIRM for a free consultation.