Category:
Nursing Home Abuse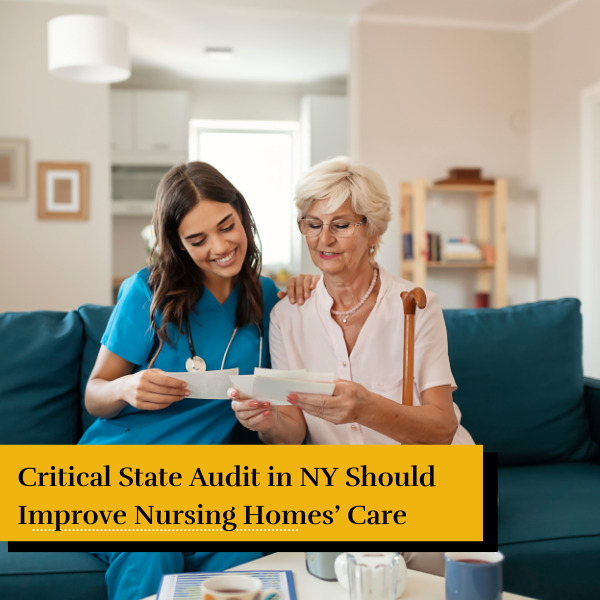 A report conducted by the New York State comptroller has found that state health officials underreported the number of deaths in nursing homes in the early stages of the COVID-19 pandemic. The audit shows that state officials did not account for upwards of 4,000 deaths among New York nursing home residents,
In a victory for New York nursing home residents and their families, Governor Cuomo recently repealed a law that made it nearly impossible to sue facilities and hospitals for negligent care during the COVID-19 pandemic. In April 2020, the governor signed the Emergency or Disaster Protection Act, which granted immunity
If your loved one has been the victim of nursing home abuse in New York, it's critical that you help protect their health and well-being, as well as their legal rights. The experienced and compassionate New York nursing home abuse lawyers at Finz & Finz, P.C. will work with you
Do you think your elderly parent might be experiencing abuse or neglect at a New York nursing home? If so, there are specific signs you can look for and steps you can immediately take to put an end to this mistreatment and abuse. What Are Common Types of Elder Abuse?
If you have had to place an elderly loved one in a nursing home, you want them to receive the absolute best care and be treated with compassion and respect at all times. Unfortunately, this does not always occur. Nursing home abuse and neglect cases are common throughout New York.
A nursing home should be an environment where your loved one can receive the care and they need to thrive. Although nursing homes have a duty to keep your loved one safe and healthy, many organizations fail to perform this essential responsibility. In the worst cases, your loved one may
Nursing homes have a responsibility to protect and care for your loved one. However, many facilities have failed to provide this care, due to an improper response to the COVID-19 pandemic. As of July 2020, approximately 126,402 nursing home residents have contracted the coronavirus nationwide, resulting in 35,517 deaths. These
The 501(c)(3) nonprofit organization City Limits reported on August 26, 2019, that an investigation of nursing homes in New York found that nearly three-quarters of the skilled nursing facilities were rated "Below Average" or "Much Below Average" for staffing by the Center for Medicare and Medicaid Services. While there have
When the Senate released a June report indicated over 400 nursing homes had been cited for various infractions over the past few years, it did not attract nearly the national attention that it should have. Though garnering an article in a few newspapers, most people seemed to take it for
Candida auris has finally made the big time, receiving front page treatment from the New York Times after a Brooklyn man died from the fungal infection and his hospital room was completely blanketed with the dangerous microbes. Dealing with C. auris is extremely difficult as the fungus is highly resistant