Category:
Nursing Home Abuse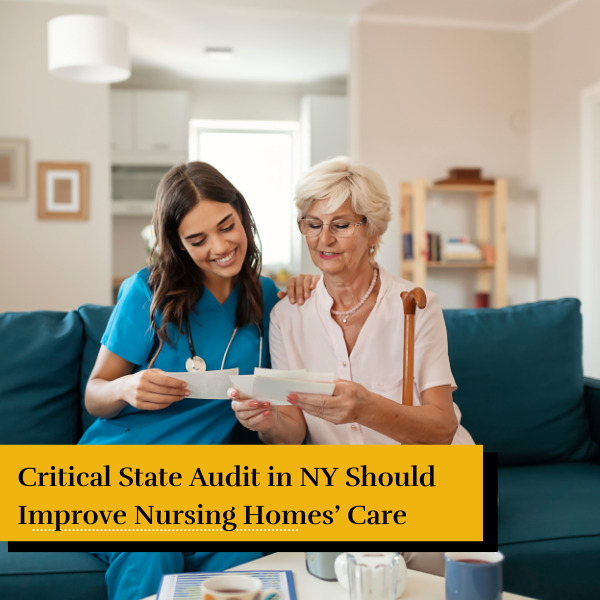 A report conducted by the New York State comptroller has found that state health officials underreported the number of deaths in nursing homes in the early stages of the COVID-19 pandemic. The audit shows that state officials did not account for upwards of 4,000 deaths among New York nursing home residents,
In a victory for New York nursing home residents and their families, Governor Cuomo recently repealed a law that made it nearly impossible to sue facilities and hospitals for negligent care during the COVID-19 pandemic. In April 2020, the governor signed the Emergency or Disaster Protection Act, which granted immunity
If your loved one has been the victim of nursing home abuse in New York, it's critical that you help protect their health and well-being, as well as their legal rights. The experienced and compassionate New York nursing home abuse lawyers at Finz & Finz, P.C. will work with you
Do you think your elderly parent might be experiencing abuse or neglect at a New York nursing home? If so, there are specific signs you can look for and steps you can immediately take to put an end to this mistreatment and abuse. What Are Common Types of Elder Abuse?
If you have had to place an elderly loved one in a nursing home, you want them to receive the absolute best care and be treated with compassion and respect at all times. Unfortunately, this does not always occur. Nursing home abuse and neglect cases are common throughout New York.
A nursing home should be an environment where your loved one can receive the care and they need to thrive. Although nursing homes have a duty to keep your loved one safe and healthy, many organizations fail to perform this essential responsibility. In the worst cases, your loved one may
The True Tale: For years, many who suffered serious personal injury from violent accidents complained about symptoms that involved their mental status. Nightmares, sadness, lingering depression, anger, substance abuse, estrangement and fear were all part of emotional suffering that went far beyond physical trauma.  This agonizing mental state had many
The True Tale: Most have had or will have some contact with a nursing home. It may be through an elderly parent or grandparent who is a rehab patient transferred from a hospital for a limited stay, or it may be through the visitation to a long-term patient's final home.
When you choose a nursing home, you expect this facility to provide high-quality care for your elderly loved one. This care includes meeting daily needs, offering appropriate medical care, and ensuring your loved one's safety and overall well-being. Nursing homes have an important responsibility to you and your loved ones,
Nursing homes have a responsibility to protect and care for your loved one. However, many facilities have failed to provide this care, due to an improper response to the COVID-19 pandemic. As of July 2020, approximately 126,402 nursing home residents have contracted the coronavirus nationwide, resulting in 35,517 deaths. These