New York City Tasigna Lawyers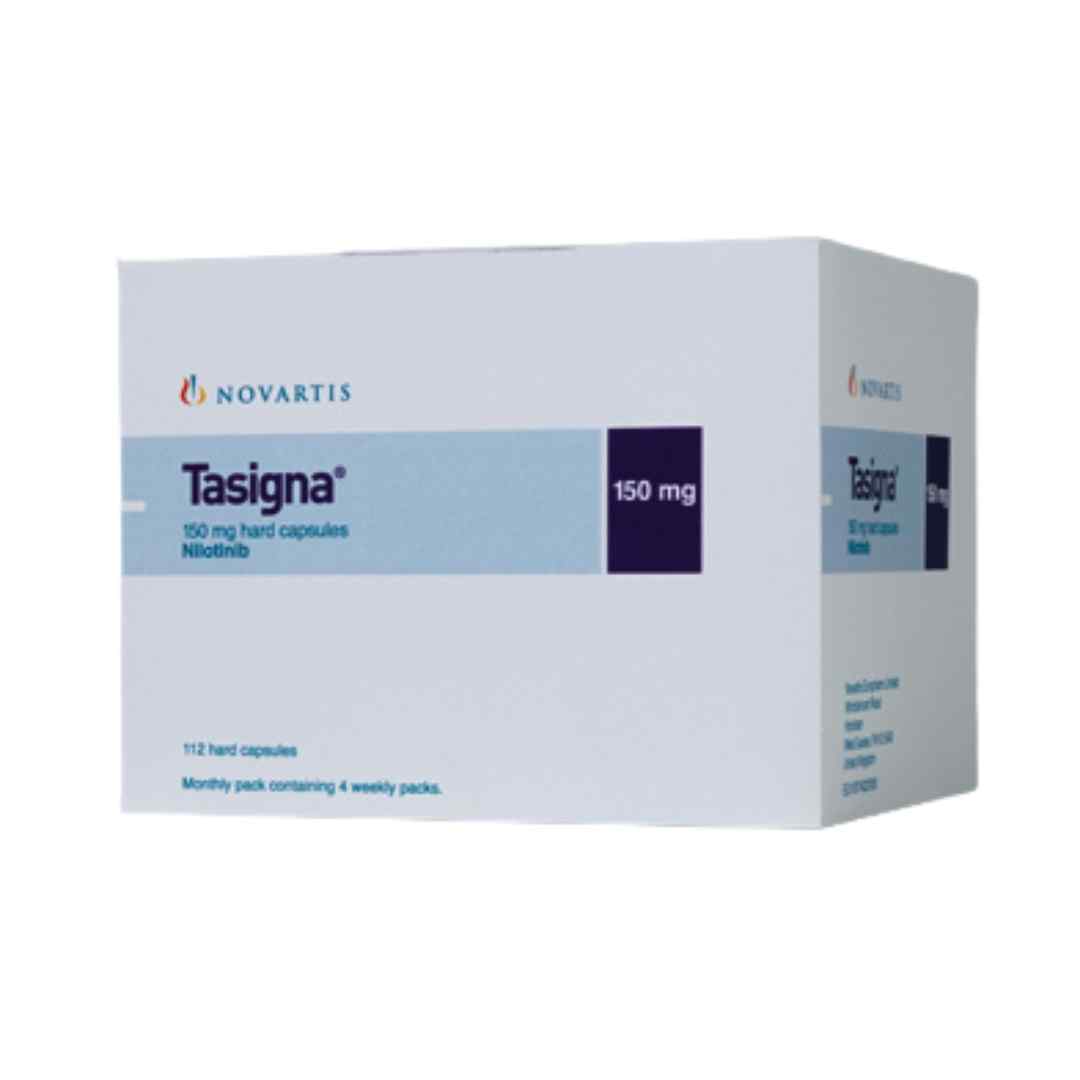 Lawsuits are currently being filed alleging that the drug Tasigna (nilotinib), manufactured by drugmaker Novartis, causes severe health conditions such as cardiovascular problems, atherosclerosis (thickened/narrowed or blocked arteries caused by plaque buildup), long QT syndrome, bleeding, birth defects, and even death. Tasigna has been used to treat various forms of chronic myelogenous leukemia, or CML, particularly in patients who don't respond to Gleevec, which has traditionally been oncologists' go-to chemotherapy drug.
If you took the drug Tasigna and were adversely affected by it, or if your loved one suddenly died while taking Tasigna, then you may be entitled to compensation for costs related to taking the drug, including medical expenses, lost income, pain and suffering, loss of enjoyment of life, funeral costs, and more.
The New York City defective drug attorneys at Finz & Finz, P.C. have the knowledge and skill to determine whether you have a case, advise you of your legal options, and concoct a winning legal strategy to help you obtain the best possible outcome in your case. If you or a loved one suffered health consequences after using Tasigna, contact our firm today for a free consultation and case review.
Timeline of Tasigna Lawsuits
Tasigna was first approved in 2007 to treat CML, a bone marrow cancer that causes the body to produce excess white blood cells, and it is often associated with the "Philadelphia" chromosome. Tasigna was intended to block the proteins produced by the Philadelphia chromosome, but Novartis never properly warned patients about the dangers of the drug.
In 2010, the U.S. Food and Drug Administration (FDA) admonished drugmaker Novartis for using social media giant Facebook to market its products without warning consumers about certain cardiovascular and atherosclerosis risks associated with using the drug Tasigna.
The FDA stated that Novartis failed to disclose the risks involved with taking the drug and the drugmaker's assertions that their drug was more effective than other drugs at treating CML. They also rebuked Novartis for implying that Tasigna could be used to treat all types of CML when in reality, the drug was only a viable potential treatment for select types. Since then, the FDA has required black-box warnings for some of the more severe side effects caused by the use of Tasigna, including sudden death.
In 2013, Health Canada (the Canadian equivalent of the FDA) required Novartis to issue a warning and label change regarding the significant risks and side effects associated with Tasigna use, including atherosclerosis-related diseases, for Philadelphia chromosome positive chronic myeloid leukemia (Ph+CML). Despite having knowledge of these risks, Novartis has not issued any similar warnings in the United States.
In 2019, several lawsuits were filed against Novartis on behalf of individuals who were harmed or died a result of using Tasigna. Although there have been only a few patients who have settled Tasigna cases with Novartis thus far, more settlements could be on the horizon.
Tasigna Side Effects
A variety of frightening and severe side effects have been reported amongst users of Tasigna.
The most commonly listed side effects mentioned in ongoing Tasigna lawsuits are:
Cardiovascular Issues: Severe cardiovascular issues including heart attack, stroke, atherosclerosis (thickened/narrowed or blocked arteries caused by plaque buildup),, arterial disease (including peripheral arterial occlusive disease, femoral artery stenosis, coronary artery stenosis, carotid artery stenosis and cerebrovascular accident), myocardial ischemia (obstructed arterial blood flow), blood clots, and more have been experienced by users of Tasigna.
Long QT Syndrome: Studies have demonstrated that Tasigna may cause long QT syndrome in patients who take it. Long QT syndrome can cause the heart to beat in a fast, chaotic manner, resulting in seizures, fainting, and even sudden death.
Bleeding: Patients who have been diagnosed with CML may experience life-threatening bleeding issues after taking Tasigna, particularly if those patients take certain anticoagulant drugs.
Birth Defects: Tasigna may also cause birth defects if a woman takes the drug while pregnant.
Death: Sudden death has been alleged to be one of the most frightening side effects of taking Tasigna. Although it remains unclear what the relationship between Tasigna and sudden death is and whether Tasigna can directly cause it, many lawsuits allege that the use of Tasigna had a hand in their loved one's untimely demise.
Tasigna has also been shown to cause dangerous interactions with other drugs, including drugs used to treat HIV.
Other adverse side effects that have been reported from users of Tasigna include:
Fluid retention
Unexplained weight gain
Hepatotoxicity
Pleural effusion
Pericardial effusion
Pulmonary edema
Lactose issues
Electrolyte issues
Low blood counts
Myelosuppression
Nausea
Vomiting
Itchiness/rashes
Headache
Weakness and fatigue
Diarrhea
Cough
Constipation
Joint pain
Fever
Night sweats
Child growth and development issues
If you have experienced serious side effects following use of Tasigna, or if you unexpectedly lost a loved one who used the drug, then you could be entitled to recover compensation for damages caused by use of the defective drug.
Compensation in Tasigna Lawsuits
If you experienced adverse health effects after using Tasigna, then you may be entitled to compensation. Compensation is designed to help victims of Tasigna cover economic and non-economic losses related to use of the drug.
Economic Damages
Present and future medical expenses related to the use of the drug
Lost earnings, if your illness or injury left you unable to return to work
Non-economic Damages
Pain and suffering, including emotional and mental trauma and distress
Loss of enjoyment of life
Loss of consortium
Funeral and burial expenses if you lost a loved one due to the use of Tasigna
Punitive Damages
Although punitive damages are not frequently awarded, it is possible that a judge or jury could determine that punitive damages are necessary to "punish" the manufacturers of Tasigna for excessively irresponsible behavior.
Seeking compensation through the court process can be tricky and challenging, and you shouldn't have to bear that burden on your own. At Finz & Finz, P.C., we take some of that burden off your shoulders by analyzing your case, gathering and preserving evidence to support it, and fighting in court on your behalf. Our attorneys have the experience and resources necessary to help you seek the compensation you deserve.
How Can a Tasigna Injury Lawyer Help Me?
At Finz & Finz, P.C., we know how devastating a Tasigna injury can be. When you or your loved one is diagnosed with cancer, the last thing you need is to use a defective chemotherapy drug that can cause additional and significant health complications.
When you contact us, you will speak with a member of our compassionate and experienced legal team devoted to Tasigna victims.
We are well equipped to:
Gather information regarding your history of cancer and use of Tasigna
Obtain and analyze your medical records to document your diagnosis and prognosis
Obtain your pharmacy records to prove that you took Tasigna
Prepare all of the legal documentation necessary to litigate your case
Negotiate for a full and fair settlement on your behalf
Aggressively advocate and present your case before a jury, if necessary
Contact Finz & Finz Today
If you took Tasigna and later developed extreme side effects such as bleeding, cardiovascular issues, or long QT syndrome, then you may be eligible to claim compensation for financial and non-financial losses related to your illness or injury. Likewise, if you gave birth to an infant with birth defects, or lost a loved one to sudden death that you believe was caused by Tasigna, then you could qualify for a lawsuit against the manufacturers of this dangerous drug.
The experienced Tasigna lawsuit attorneys at Finz & Finz, P.C. will be ready to discuss your rights and legal options when you contact us for a free and confidential consultation. Don't wait. Contact us at 855-TOP-FIRM or reach out to us online.