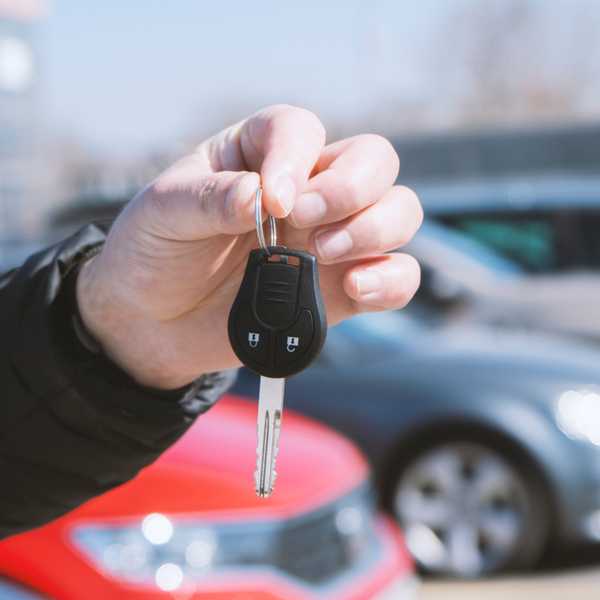 Being involved a car accident is stressful enough on its own, but what if a car accident happens while you are driving a rental car? Even if the accident was minor and no one sustained any serious injuries, dealing with the rental car company in the aftermath of an accident can be daunting, especially if you opted not to pay for insurance when you rented the vehicle.
If you were injured in a collision in New York, one of the first calls you make should be to Finz & Finz, P.C. for help. Our New York car accident lawyers have the skills, experience, and resources necessary to help you seek fair compensation if your injuries were caused by someone else's negligence.
Steps To Take After a Rental Car Accident 
The Department of Insurance, Securities, and Banking has outlined the most important steps that renters should take after they have been in an accident while driving a rental car. They include:
Review the scene – Check to see if anyone at the scene has injuries, and call 911. Have a law enforcement officer take a report of the crash. If you are able to maneuver your rental car out of the road, it's a good idea to make sure it is safely out of the way of any oncoming traffic. You will also want to be evaluated by a medical professional after you leave the scene, even if you only have minor injuries. Some types of injuries don't immediately show themselves.
Collect evidence – Make sure that you get the contact information for the other driver before anyone leaves the scene. Make sure you record pertinent information about their vehicle, such as the license plate number, and the make and model of the car. If you are able to, take photos and videos of the scene to document any injuries or vehicle damage.
Notify your insurance company – You will want to file a claim with your personal insurance policy as soon as possible after the accident. If you wait to file a claim, the insurance company could attempt to reject it.
Notify the rental car company – Because the rental car company owns the vehicle, you will need to inform them of the accident. They will give you instructions for what to do next.
File an accident report – After you report the accident to the rental car company, you will file a report with them that outlines relevant information such as physical damage to the rental car and any injuries you sustained as a result of the collision.
Hire an attorney – Rental car accidents can be messy. It's a good idea to consult with an experienced rental car attorney after an accident has occurred.
What Coverage Options Do Rental Car Companies Offer?
Rental car companies typically offer four different types of coverage when you initially rent a car. All are optional, and will cost an extra amount per day. They include:
Liability Coverage – This coverage protects you if you cause an accident while you are driving a rental car. It is designed to cover the cost of medical expenses and vehicular damage for other individuals who were involved in the crash. Although all New Yorkers are required to have their own liability insurance policy, if you only have the minimum coverage, your personal policy might not be sufficient to cover all expenses and damages.
Collision Damage Waiver – This type of coverage protects you if the vehicle is damaged, waiving the cost of repairs or even vehicle replacement in the event of a crash. People who have comprehensive collision coverage with their own insurance policy may not need to purchase this waiver, as their own policy may cover such damages.
Personal Accident Insurance – This type of coverage will compensate you and any passengers you may have been carrying for any injuries sustained in an accident.
Personal Effects Coverage – If any personal items that you kept in the rental car while using it were damaged, lost, or stolen, personal effects coverage will compensate you for those items.
If you have sufficient coverage through your own insurance policy, you may not need to purchase insurance from the rental car company, but it's always a good idea to make sure that you protect yourself whether it's through your own insurance or through the rental company's.
How Do You Determine Liability In A Rental Car Accident?  
Because New York is a "no-fault" state, you might be required to use your own insurance coverage if the injuries and property damage do not exceed a certain amount. This is true even if another driver was technically at fault for the crash. New York drivers must have liability insurance coverage as well as coverage for uninsured motorists, in case they are hit by a driver who does not have coverage.
Could The Rental Car Company Be Responsible?
Although a person will typically turn to their own insurance company for coverage, there are some instances when the rental company could be held responsible. If they knowingly rented a defective car, and the vehicle's defects caused an accident, then the rental company could be held liable. Similarly, if a car accident occurs because the rental company failed in their maintenance and inspection of the rental car, then your attorney could try to prove fault on their part.
How Finz & Finz Can Help
If you have been in an accident while driving a rental car in New York, it's a good idea to contact an attorney as soon as possible after the accident. The attorneys at Finz & Finz, P.C. have extensive experience helping those who've been hurt get justice and fair compensation for the harm they've suffered and losses they've incurred. Contact us today at (855) TOP-FIRM to discuss your accident during a free consultation.