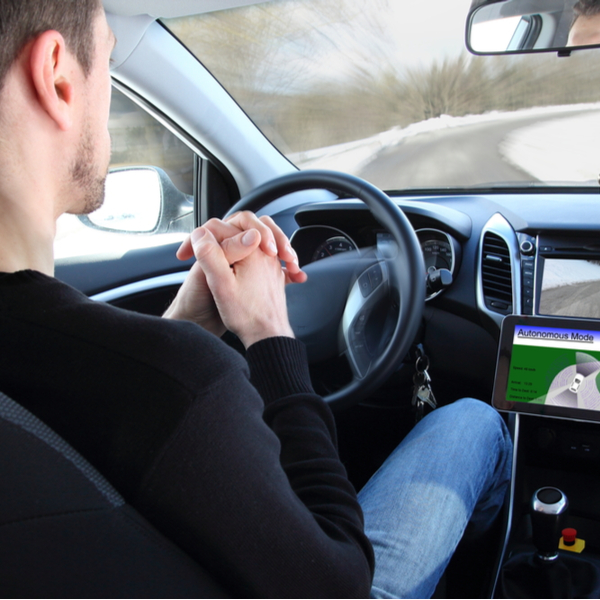 Self-driving cars are no longer a futuristic idea. If you live in New York City, it is entirely possible that you have interacted with one or driven near one. It's also possible that you currently drive one — many new vehicles these days have automated driving capabilities.
But what happens when a driver in a self-driving car causes an accident? You've probably read news stories about various high-profile self-driving car accidents. In fact, one self-driving car even killed a pedestrian in Arizona in 2018. While manufacturing issues and computer malfunctions can cause self-driving car accidents, most self-driving cars only have limited automated driving capabilities. Human error is, ironically, the number one cause of accidents in self-driving cars. In fact, in the 2018 Arizona accident, an emergency backup driver was actually behind the wheel at the time of the crash.
If you have been in an accident with a self-driving car, you could be entitled to compensation to cover the cost of your medical expenses, lost income, vehicle damage, and pain and suffering. Most self-driving car accidents are caused by human negligence, but they can still be difficult to investigate. That's why working with an attorney can be hugely beneficial to your claim. The experienced car accident attorneys at Finz & Finz will investigate the accident, determine liability, and aggressively pursue compensation from the responsible party on your behalf.
How Do Self-Driving Cars Work?
The important thing to understand about driverless automation is that just because a car has self-driving capabilities does not mean that a human is not required to be behind the wheel and paying attention to the road. In fact, in most cases, a person will be behind the wheel, as fully autonomous vehicles are very uncommon in New York.
The Society of Automotive Engineers International (SAE) has outlined five types of driverless automation:
Level 0 – No automation. A human driver is 100% in control of the vehicle.
Level 1 – Driver assistance. The vehicle is capable of "assisting" the driver. The vehicle can help with braking, steering, and acceleration.
Level 2 – Partial automation. The human driver must monitor vehicle systems at all times, but the vehicle can steer itself, brake, and accelerate on its own in certain circumstances. The driver must also perform tasks that automation doesn't cover.
Level 3 – Conditional automation. The vehicle can perform fundamental driving tasks such as steering, braking, and accelerating in some situations but there must be a human driver behind the wheel to take control of the car if necessary.
Level 4 – High automation. Under most circumstances, human drivers don't have to pay attention in high automation vehicles. The car can steer, accelerate, brake, and monitor itself in certain situations.
Level 5 – Full automation. Fully automated vehicles are 100% in control of the vehicle.
Autonomous vehicles use a few different systems. They use ultrasonic sensors to detect road hazards and obstacles, including curbs. They utilize radio waves to track and monitor other vehicles and employ cameras to read traffic signals and monitor nearby obstacles such as other vehicles and pedestrians. Finally, most autonomous vehicles use LiDAR sensors to stay in the proper lane and to prevent the car from going off the road.
As you may have noted, the majority of autonomous vehicles actually still involve a human driver. Truly driverless vehicles are rare, and in many cases, accidents caused by self-driving cars are still the fault of negligent human drivers.
Who Is Liable in a Self-Driving Vehicle Crash?
There are rare cases in which computer malfunction and defective parts can cause a self-driving car accident, but because most automated vehicles still require a person to be behind the wheel, human error remains the leading cause of accidents involving self-driving cars. Even the most advanced technology cannot protect other drivers from negligent drivers. Human drivers have the ultimate responsibility in automated vehicles.
One of the primary issues with vehicles that have self-driving capabilities is that this gives human drivers a false sense of security. In many cases, even though a vehicle is automated, human drivers are still required to perform other driving tasks, monitor the vehicle, and be prepared to take back control at any moment. When drivers get lured into that false sense of security that automation provides and neglect their own duties as a driver, accidents can easily occur.
When a driver switches on their vehicle's automated driving features and turns their focus to another activity, accidents can easily happen if the driver is not prepared to take back control of the vehicle at a moment's notice. Driver negligence can take many forms, but some types of negligence include:
Texting
Talking on the phone
Surfing the web
Taking photos and videos
Eating and drinking
Personal grooming
Reading
Determining liability and proving who the at-fault party was is crucial to getting the compensation that you deserve after an accident with a self-driving car. An attorney will look closely at your case to determine whether the accident was indeed caused by human error or whether the driverless car had some part to play in the collision. Oftentimes you can hold the driver responsible if the investigation finds that they could have taken action to prevent the crash and didn't.
How A New York Car Accident Lawyer Can Help
If you have been in an accident with a self-driving car in New York, the New York and Long Island car accident attorneys at Finz & Finz can help. We have the knowledge and resources necessary to help you get the justice you need and deserve. Call us at (855) TOP-FIRM or reach out to us online to schedule a no-cost consultation to discuss your accident with one of our lawyers now.