New York City Rear-End Collision Lawyers

Have you been injured in a rear-end car accident in New York City? If so, you could be left with painful injuries like whiplash, a concussion, and soft-tissue damage. Those injuries can, in turn, lead to substantial medical bills, lost wages from time missed at work, and a diminished quality of life. If someone else caused the accident, they could owe you compensation for these and other losses. The auto accident attorneys at Finz & Finz, P.C. want to help you pursue this compensation.
For over 35 years, New Yorkers have trusted us to help them get the money they need for injuries and losses that weren't their fault. We've made good on that trust to the tune of $1 billion+ in settlements and verdicts to date. Let us put our track record of success to work on your behalf. Contact us online or by calling (855) TOP-FIRM for a free case evaluation from a New York City rear-end accident lawyer.
Common Causes of Rear-End Accidents in New York City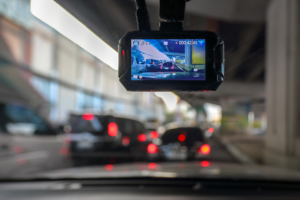 Tailgating often causes this type of crash. When a driver follows someone else's vehicle too closely, they don't have enough time to brake if the motorist ahead comes to a sudden stop.
However, tailgating isn't the only factor that can contribute to a rear-end collision. Inattention and carelessness can also play a part. Drivers must focus on the road ahead to ensure the safety of others. When they fail to do so, they risk causing devastating injuries from the accident.
The most common causes of rear-end car accidents include:
Reach out to Finz & Finz, P.C. as soon as possible after you've been injured in a rear-end accident. We can investigate and pursue a case to hold the at-fault driver liable.
〉 RELATED: Why are rear end collisions so common in New York?
Common Injuries From Rear-End Collisions
Injuries from rear-end accidents can range from minor to life-threatening. The sudden force of the impact and traumatic forward-and-backward movement can put immense strain on the body. Vehicle occupants often have their heads slammed against dashboards and headrests. When a rear-end collision happens at high speeds, occupants can even be ejected from their vehicles onto the roadway.
The most common injuries in rear-end accidents include:
Psychological trauma
Concussions and other head trauma
Ejection injuries
What Compensation is Available for Injuries From a Rear-End Collision?
Every New York driver must purchase personal injury protection (PIP) coverage. PIP pays for lost wages, medical expenses, and other necessary and reasonable costs related to the crash.
You can file a PIP claim to cover accident-related expenses, such as hospitalization and physical therapy, up to a $50,000 limit. Coverage pays 80% of lost earnings up to $2,000 monthly for three years after the crash. PIP also provides up to $25 per day for one year after the accident to reimburse necessary and reasonable expenses, such as household assistance and transportation to and from doctor's appointments.
Although $50,000 might seem like a lot, it might not compensate you for your total expenses. It also doesn't cover things like pain and suffering. You can file a claim against the at-fault driver's liability insurance policy for your remaining losses, but you must meet the serious injury threshold.
Serious injury threshold means your injury results in any of the following:
A fracture
Permanent loss of use of a body function, system, organ, or member
A significant limitation of the use of a body function or system;
Dismemberment
A non-permanent medically determined impairment or injury preventing the performance of material acts that constitute usual and customary daily activities for no less than 90 days during the 180 days after the injury or impairment
Loss of a fetus
Permanent consequential limitation of use of a body organ or member
Death
Filing a liability insurance claim might recover compensation for your:
Lost wages
Lost earning capacity
Medical bills, including the estimated future cost of treatment
Loss of enjoyment of life
Scarring or permanent loss of limb
Pain and suffering
Emotional distress
Property damage
Punitive damages are also recoverable in a lawsuit against an at-fault driver. However, you must prove the defendant's actions were malicious, willful, reckless, wanton, or indicative of a high degree of moral culpability. This type of financial award punishes the defendant for their actions and deters similar behavior in the future, rather than compensating the plaintiff for particular losses.
Statute of Limitations for Rear-End Collisions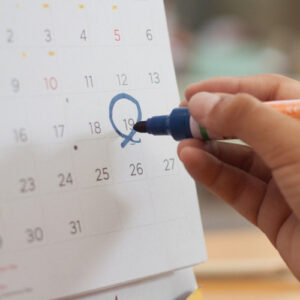 In New York, the statute of limitations for car accidents allows a three-year timeframe to file a lawsuit. That means you have three years from the date of the crash to initiate your lawsuit against the negligent motorist. Once the timeframe passes, you could lose your right to pursue compensation through the courts.
The statute of limitations for wrongful death allows a two-year timeframe to initiate a lawsuit against the at-fault party. That means the personal representative must file suit within two years of the accident victim's death.
Contact Us Today to Speak with a Rear-End Crash Lawyer in New York City
At Finz & Finz, P.C., we are committed to helping injured New Yorkers get the compensation they need from those who hurt them. We have earned a stellar reputation for our aggressive and dependable representation. You don't have to go through this traumatic experience alone. We are ready to fight hard in the pursuit of justice on your behalf.
Contact us online or by calling (855) TOP-FIRM for a free consultation with a New York City rear-end collision lawyer.