New York City Failure to Yield Lawyer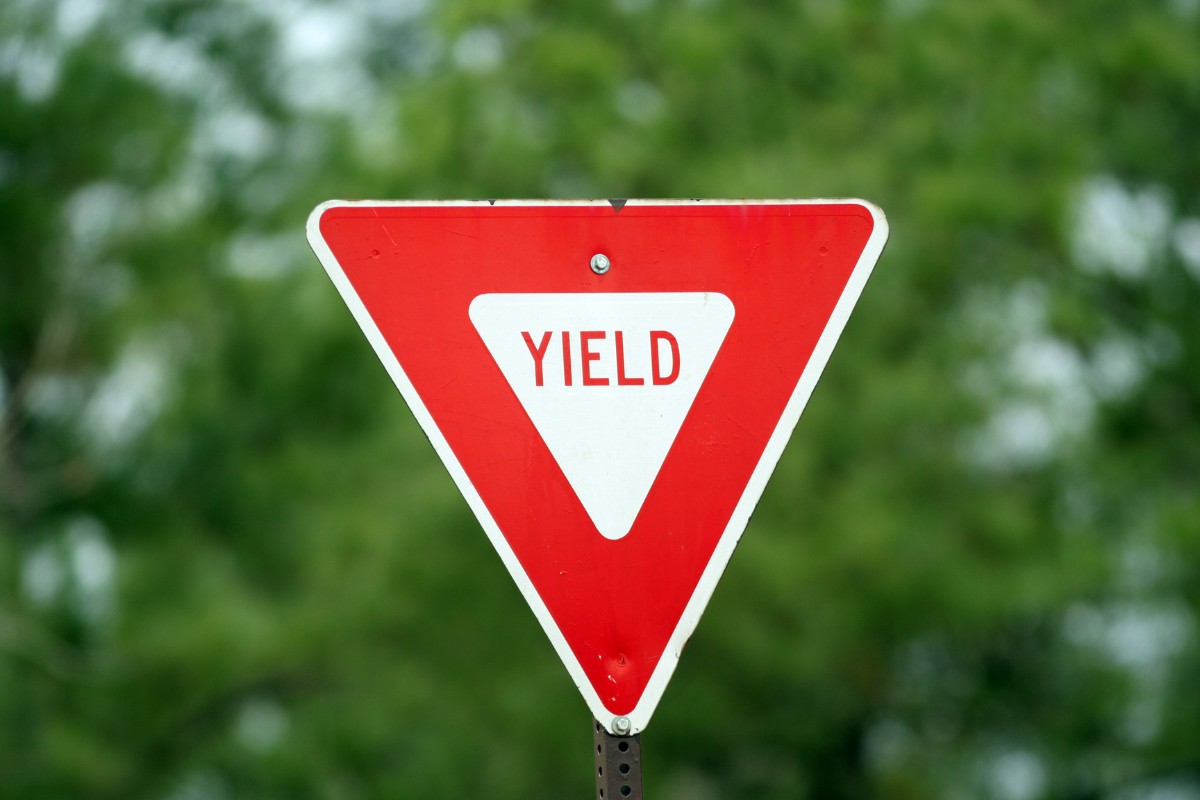 As we all know, the "right of way" dictates who is first in line to use a roadway when two drivers otherwise risk crashing if they proceed in unison. When someone fails to yield the right of way, accidents can and do happen — often leading to tragic consequences. The New York City car accident lawyers at Finz & Finz, P.C., are committed to securing justice and accountability when irresponsible drivers cause accidents, including by failing to yield when required.
For over 35 years, our firm has helped injured New Yorkers secure the full and fair compensation they deserve after accidents caused by little to no fault of their own. If you were hurt in an auto accident caused by someone's failure to yield the right of way, do not hesitate to have your case reviewed by one of our attorneys. Call 855-TOP-FIRM or submit a free case strategy review form to schedule a free, no-obligation consultation.
What Is a Failure-to-Yield Accident?
A failure-to-yield accident occurs when a driver causes an accident by not allowing another to use a stretch of road when they have the legal right to do so. These accidents are particularly common at intersections and other places where road users traveling in different directions must cross paths. Right-of-way accidents resulted in 3,663 fatal accidents in one recent year alone.
How Do Failure-to-Yield Car Accidents Happen?
Most failure-to-yield accidents are entirely preventable. Multiple factors often come together to cause them. Some of the most common causes of these accidents include:
Fatigued driving
Cutting off an approaching driver while merging onto a highway
Failing to slow down or stop for another driver before proceeding at a four-way stop
Pulling out of a driveway or parking lot before waiting for traffic to clear
Failing to check for oncoming cars before driving through an intersection
Turning left without waiting for oncoming traffic to pass
Running stop signs and red lights
Who Is Liable in a New York Failure-to-Yield Accident?
The person who fails to yield is normally legally responsible for compensating injury victims in this kind of accident. According to the Department of Motor Vehicles (DMV), drivers should yield the right of way when:
Approaching and entering an intersection when another driver is already progressing through the intersection
At an intersection, if traffic on the other side has stopped and continuing into the intersection would block traffic or block the "box"
Attempting to turn left into a parking lot, driveway, or another area if approaching cars are close enough to be a hazard, regardless of whether signals or signs are controlling the turn
Entering a traffic circle or rotary while other vehicles are already in the circle
Entering an intersection to turn left at the same time as someone driving straight
Entering a roadway from a private road, driveway, or alley while cars are already traveling on the roadway
Common Injuries Sustained in Failure-to-Yield Accidents
Failure-to-yield accidents can result in a wide variety of injuries ranging from mild to fatal. Some common injuries we see in failure-to-yield crashes include:
Dislocated, fractured, and broken bones
Bruises, lacerations, and puncture wounds
Facial and dental injuries
Internal bleeding and organ damage
"Road rash" and other burn injuries
Post-traumatic stress disorder (PTSD)
What Compensation Is Available in Failure-to-Yield Accident Cases?
In New York, accident victims seeking compensation must first turn to their mandatory Personal Injury Protection (PIP) insurance, which should provide at least $50,000 in coverage. Regardless of who is responsible for an accident, your PIP insurance should cover related expenses like:
Necessary medical and rehabilitation costs
80 percent of lost wages, up to a $2,000 monthly limit for no more than three years after the crash date
$25 daily reimbursements for necessary and reasonable expenses related to the injury (e.g., household assistance and transportation to and from doctor appointments) for up to one year after the accident
Accident victims who suffer "serious injuries" in a car accident can also turn to a third-party liability claim or lawsuit against the at-fault driver for additional compensation for certain economic and non-economic losses. New York defines serious injuries as any that result in:
Death
Dismemberment
Significant disfigurement
A fracture
Loss of a fetus
Permanent loss of use of a body organ, member, function, or system
Permanent consequential limitation of use of a body organ or member
Significant limitation of use of a body function or system
A "medically determined injury or impairment of a non-permanent nature which prevents the injured person from performing substantially all of the material acts which constitute such person's usual and customary daily activities for not less than ninety days during the one hundred eighty days immediately following the occurrence of the injury or impairment."
The money you recover in a third-party claim or lawsuit might compensate for things like:
The cost of hospital stays, prescriptions, physical therapy, and other medical expenses
Lost income and lowered future earnings
Pain and suffering
Property damage
What Is the Statute of Limitations in New York?
Remember that New York gives you only three years from the date of an auto accident to file a lawsuit seeking compensation from the at-fault party. If you miss the deadline, your case will most likely be dismissed in court. In a wrongful death case, the time in which a car accident lawsuit must be filed is two years. In cases involving municipal entities, such as New York City, a notice of claim must be filed within 90 days of the accident.
Consult With a Knowledgeable Failure-to-Yield Accident Lawyer in New York City
If you were injured in a failure-to-yield accident, you should not hesitate to consult with a personal injury attorney as soon as possible. The legal team at Finz & Finz, P.C., is ready to review your case, make sure you know your rights, and help you secure the full and fair compensation you deserve. Call 855-TOP-FIRM today or submit a free case strategy review form to schedule a free, no-obligation consultation.